Outrunning Irma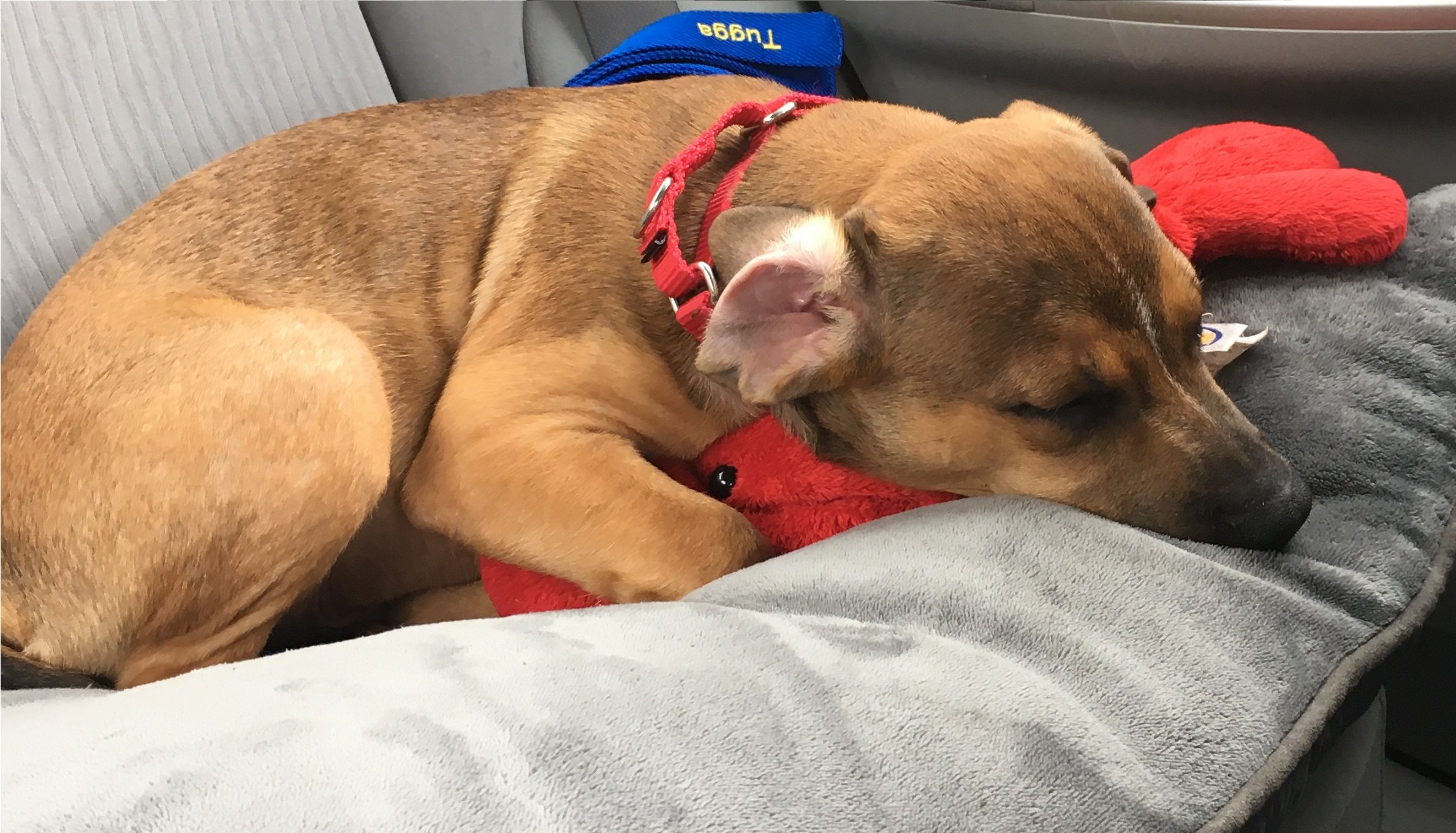 Even though they had several days of watching the storm bearing down on them in Florida, you never know the exact path that a fickle storm might take. So it was that an associate of ours found herself and her family at the last minute loading their car and trying to hurry out of town this past week.
What would you have taken from your house? She chose a puppy, a bottle of fancy champagne, a painting and the requisite paperwork. (Hey, they were under a lot of pressure, you know?)
Their mad dash to shelter turned out to be a 4-day Odyssey of 1,917 miles with 36 hours behind the wheel (16 of them on the last day!) as the storm chased them from one safe haven to the next. Not to worry, the puppy slept for 34 of the 36, unfazed by the trauma.
Back home this week, she says that the most amazing part of it all was how brave and generous so many people and companies were along the way.
She had not been prepared for the huge influx of emergency responders heading INTO the storm that they were fleeing: power trucks, supply trucks, ambulances and so many others. She was extremely grateful for Marriott when almost all of the hotels far enough north that took dogs were full, Marriott, who is normally a dog-free hotel, was super kind and opened their doors for all evacuees.
We are glad to have her back home this week, safe and sound, and praying for the quick recovery of the whole area and all those affected.